Sole has been one of the most trusted brands of treadmills ruling the American market for over two decades. Most of its lower models don't come with high-tech features, but the f63 and f65 are of its bestsellers. There is often a dilemma for customers while choosing between f63 and f65. This article aims to help you decide to find the right treadmill for you.
Firstly, both Sole f63 and f65 both have the same build quality and mostly have the same features. However, the F65 is slightly bigger and targets people who run aggressively and on the heavier side. The f65 accommodates a higher weight capacity, with no difference in speed range and incline option. Additionally, the running belt of f65 is a bit wider, perfect for people who take more space. It also has a stronger motor and a larger screen.
Although the f65 is slightly bigger, more comprehensive, and more powerful, that doesn't make the f63 any inferior. Unless you weigh more than 325lbs or planning to run at ultra-speed for the whole day, you will do as much fine in f63 as f65. Plus, f65 would cost you around 400-500 USD more than f63, so you must also consider the price aspect.
Sole F63 features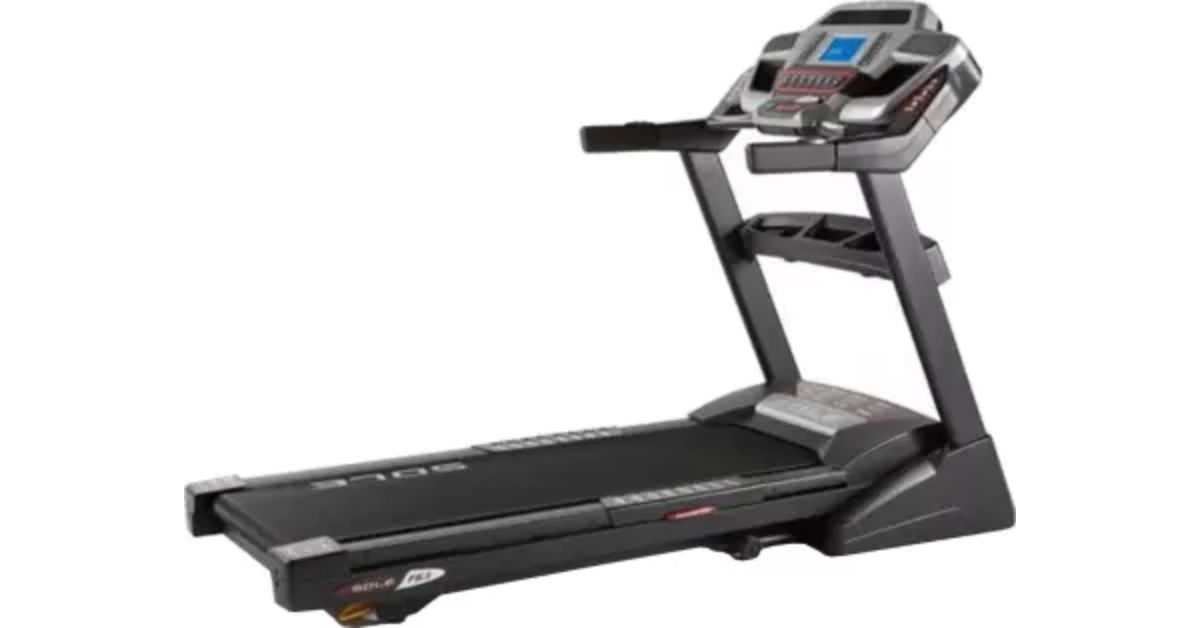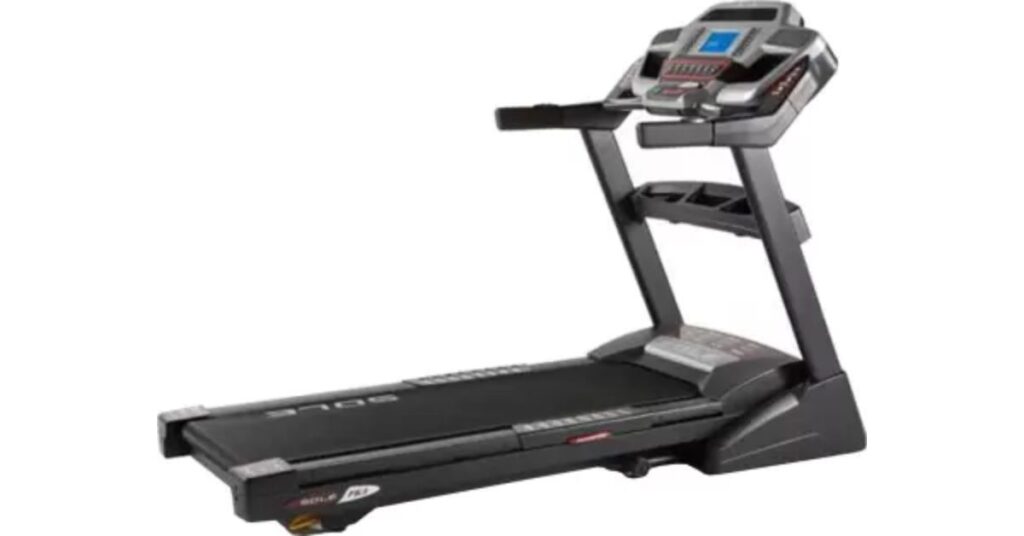 The sole F63 is smaller but has a super strong and durable body. It offers a broader space and has added width, providing stability while running even in the incline position. You will have plenty of room to move your arm when standing on the treadmill. The running tread is longer and wider.
It comes with a simple control layout with a 6.5-inch backlit LED screen. The base is a pretty solid yet soft surface, providing a cushiony effect on the feet.
Sole F65 features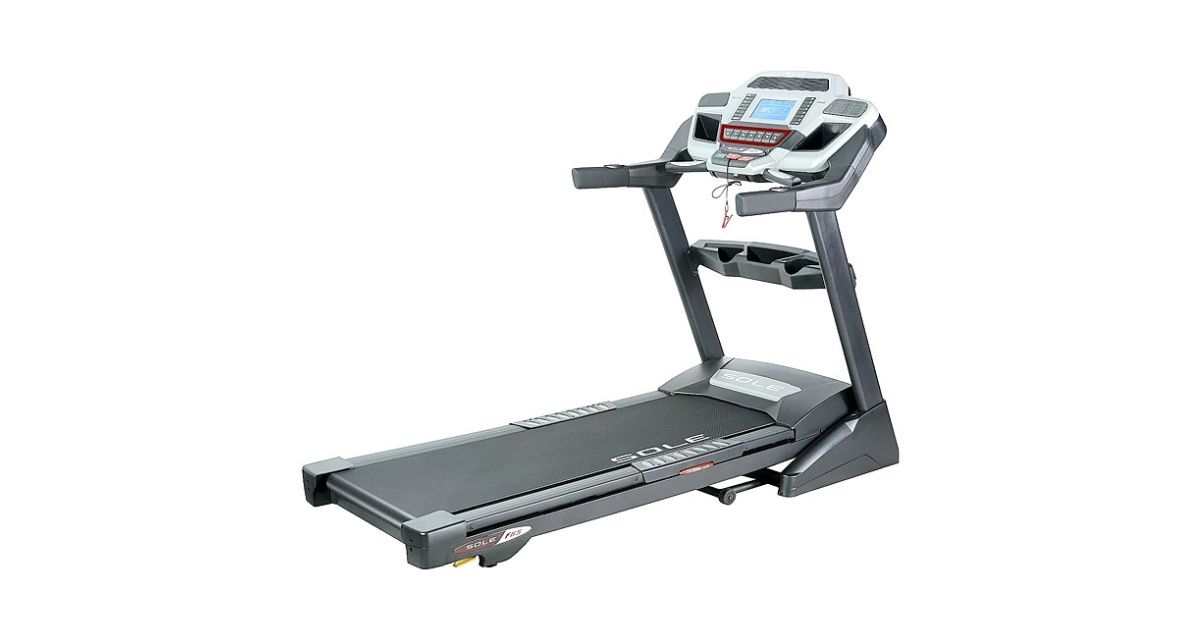 The F65 is slightly larger than F63. The area is 2 inches wider and 4 inches taller, accommodating a weight capacity of 350 lbs. It also comes with a more wide running belt offering more leg area. The controls are almost identical, while the screen is 1 inch larger, i.e., 7.5 inches.
It also comes with a powerful 3.25 hp motor, giving more pickup speed while running in an inclined position. The added inches on the belt give it a wider area, similar to commercial treadmills in gyms.
Sole F63 vs. F65
| | | |
| --- | --- | --- |
| Comparison Factors | Sole F63 | Sole F65 |
| Motor | It comes with a 3.0 HP motor. | It comes with a powerful 3.25 HP motor. |
| Running Area | It has a 20"X60" running area. | It has a 22"X6-" running area, 2 inches larger than Sole F63. |
| Incline | It has an incline range up to 15%. | It has a slightly higher incline range than 15%, but not much difference. |
| Console | It has a 7.5" LCD display, wireless heart rate monitor and Bluetooth connectivity for music. | It has a 6.5" LCD display with standard heart rate sensors, Bluetooth. |
| Weight capacity | It has a maximum weight capacity of 325 lbs. | It has a weight capacity of 350 lbs max. |
| Fan | F63 has only one fan sitting on top of the console. The fan cannot bend downward. So, most air goes right on the face. | It has two fans for better airflow. |
| Movability | It has 2 wheels. | It has four wheels offering better movability. |
| Price | It costs within $1000 including delivery. | It costs within $1400 including delivery. |
F63 Pros and Cons
Pros
Sturdy frame with lifetime warranty of frame and motor
Weight less but provide 325lbs capacity
Noiseless operation
Include heart rate chest strap with two on-board heart rate programs
Easy to fold and store
No wifi or subscription needed to run the programs
Cons
Tech features are minimal
Not ideal for intensive training or heavyweight people
The airflow in the fan could be better
F65 Pros and Cons
Pros
350lbs weight capacity
Sturdy steel frame with lifetime warranty
Larger LCD screen with a wide range of features
Tablet holder on top of the console with USB port
Wide running belt
Wider frame with better grip
Six pre-programmed workout modules with no subscription required
Cons
Expensive than F63
Tactile raised buttons on the dashboard that may get easily dirtier